Selfdrive, 2 weken, upmarket accommdaties-Safari door Mpumalanga, Swaziland en Kwazulu Natal.
Hi Leony
Just wanted to say a huge thank you to you for organising such a fantastic adventure
for us. We had so much fun, Mala Mala was amazing and we saw this beautiful boy there, he was full up having just eaten and was now unable to lie comfortably on his tummy!
The food and accommodation here were top class.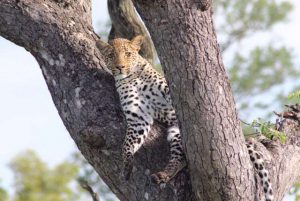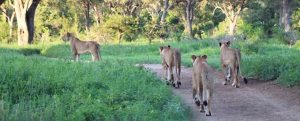 Then to Mkhaya Lodge another lovely but smaller reserve concentrating on rhinos.
The accommodation and cooking around the camp fire made this a special place.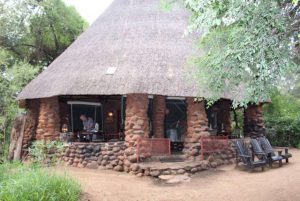 Then to Thula Thula, WOW!!!!!! The history behind this place, Lawrence Anthony, what an incredible man and story about the 7 rogue elephants that got this place started!
Can't wait to go back to see these lovely creatures again. Recommend everybody should read his book before they go, " The Elephant Whisper " it's such an intriguing place .
Our overnight stay at Buhala Lodge was perfect as was the Oyster Box which is my favourite hotel!
Watching England win the cricket and staying at Hoeveld House in Johannesburg was the icing on the cake!!
Thank you again Leony you truly put a great trip together for us!!!
Until the next time,
Kindest regards
Mark and Julie